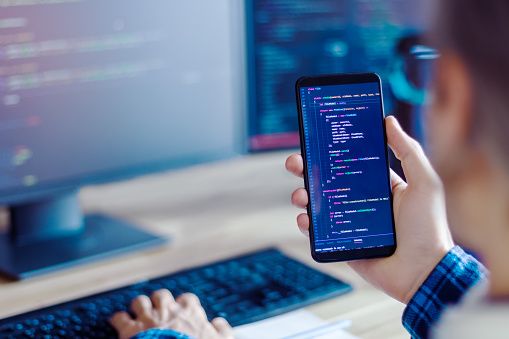 Fleet cards have become a staple for fleet management. Whether you have a small business or a large company, there are major advantages to using a fleet fuel card. These include automated fuel expense tracking, greater security, vehicle monitoring and driver monitoring.
While these are incredible tools for fleet managers, they can be even more powerful with the use of mobile apps. From the convenience of a smartphone or tablet, you can virtually access nearly every aspect of fleet management as long as there is internet access.
Mobile apps can enhance expense management, increase security and take better care of your vehicles and drivers.
Mobile Apps Enhance Fleet Expense Management
Managing a fleet is no small task, and one of the most challenging and time-consuming components of this job is expense management. From data tracking to data entry to reconciliation, it can be a lot of work. However, merging the capabilities of fleet cards with mobile apps can simplify doing business.
"Merging the capabilities of fleet cards with mobile apps can simplify doing business."
Potentially fraudulent activity can be monitored from the fleet card dashboard. Fleet managers and business owners can view this activity from their mobile devices. They can even set alerts, so they are notified when misuse or fraud is suspected.
With card controls, real-time data, accounting features, automated expense tracking and fleet card apps, you can manage things on the go.
Fleet Card Controls
Most fuel cards have applications giving users access to fleet card controls. With mobile access to your account, you can adjust payment parameters anywhere there is internet service. Manage expenses by controlling:
Time of day or days of the week a card can be used
Spending limits per day, week or month
Transaction limits by fuel volume or monetary amount
Individual driver spending or gallon limits
The frequency of transactions
How a fuel card can be used (fuel-only or fuel and maintenance)
Setting spending parameters can directly impact fleet expenses and helps fleet managers have a strong pulse on how money is spent.
Accounting Features
Fleet cards track all transaction details in real time. This data is accessible via the fleet card dashboard — and with the right app, you can access your dashboard with your smartphone. Knowing your spending details are always up-to-date and you have immediate access in the palm of your hand provides peace of mind. You always know the who, what, when and where of every purchase.
Combining a fleet card mobile app with real-time data means you can:
Check the balance of every card on your account
Monitor transaction history by card, driver and vehicle
View transaction details in real-time
These mobile accounting features allow business owners to manage their businesses from virtually anywhere, providing accurate data for enhanced expense tracking. And since your fuel expenses are tracked in real time and automatically, there is no need for expense reports. Drivers can spend their time driving and no longer need to log purchases or track receipts.
Asset Protection
In a world where credit card fraud and misuse are increasingly common, card security is paramount. Every driver is assigned a personal identification number or PIN for their card. A driver's PIN is required for every transaction. With this level of security and purchase controls, it's difficult to misuse a fleet card. If a card is stolen, no one can use it unless a driver shares their PIN. This protects your company against fraudulent charges and protects your drivers should they ever lose their cards.
"In a world where credit card fraud and misuse are increasingly common, card security is paramount."
Potentially fraudulent activity can be monitored from the fleet card dashboard. Fleet managers and business owners can view this activity from their mobile devices. They can even set alerts, so they are notified when misuse or fraud is suspected.
In the event of suspected fraud, misuse, loss or theft of a card, you can easily check the status of, deactivate or reissue cards from your phone.
Vehicle and Driver Monitoring
Since fleet cards store all your real-time data in your fleet card dashboard, you have all your expense information in one place. This is a great foundation for tracking essential details about your fleet. When you add GPS options to the mix, vehicle and driver monitoring is made easy.
Like so many aspects of fleet management, with the right mobile app, you have the power to help manage vehicles and drivers in the palm of your hand. You can also keep tabs on vehicle performance and driver behavior to help identify cost-saving measures, stay on top of maintenance and train better drivers.
Vehicle Monitoring with Mobile Apps
Mobile apps make it easy to track factors affecting fuel economy because you can view real-time reports and analytics.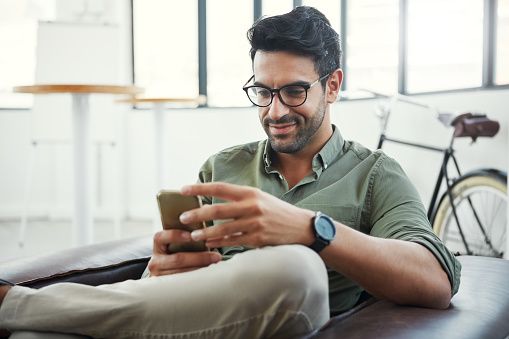 Improve Fuel Economy with Reporting and Analytics
With your fleet card mobile apps come many standard reports and data analytics. If you don't see the details you want, customized reports are easy to create. Fleet managers and company owners can view the metrics that matter most.
You can view:
Fuel consumption by vehicle
Fuel consumption trends
Fuel consumption by route
Mileage reports
Seeing the details of a vehicle's fuel consumption can help trim unnecessary miles or identify vehicles experiencing suboptimal performance. With instant access from your mobile device, you can make swift, informed business decisions.
Scheduling Vehicle Maintenance
Mobile apps also facilitate vehicle maintenance crucial for maintaining fuel economy. They help fleet managers stay on top of maintenance tasks like oil changes and tune-ups, which significantly impact MPGs.
A shift in fuel economy may mean routine maintenance is in order, but it may also mean there is a more significant problem. Coupling vehicle reporting with GPS, you always know when there is a change in vehicle performance. You can set alerts for low tire pressure, low oil pressure, engine notifications and more.
With mobile alerts, you can be proactive with necessary repairs by identifying them before they become more costly.
Manage Your Drivers with Mobile Apps
Many of the same metrics and tools used to monitor vehicle performance can be helpful when managing driver behaviors. You can also use mobile apps to monitor the spending habits of your drivers.
Monitoring Driver Behaviors
A driver often impacts fuel economy and vehicle health more than natural wear and tear. Driver behaviors can also extend the life of vehicles.
With GPS, you gain insight into driver behavior. Key data points tracked with telematics include:
Current and average speeds
Drive times
Odometer readings
Fuel economy (MPG)
Aggressive braking
Excessive acceleration
Aggressive lane changes
Idle times
This real-time data, accessible from mobile apps, allows you to identify inefficient driving habits that drain fuel and wear down tires, engines, drivetrains, brakes and more.
Simply put, driving efficiently equals significant savings.
Driver-Specific Reporting
Like with vehicles, you can run reports based on the driver. These can include all the above metrics regarding driver behavior. You can run reports to monitor how a driver impacts your company's spending.
These reports can be customized to meet your business needs, offering valuable insights. Since all data is reported in real-time, you can respond to issues promptly from the convenience of your smartphone or tablet.
Since fleet card dashboards are compatible with most accounting software, your transaction data is easy to send to your accounting department's preferred bookkeeping platform.
Common data points in driver-specific reports include:
Transaction amount
Vendor
Fuel type
Volume (gallons)
Date
Time
You can also run merchant-specific reports to see how much of your spending is tied to a specific brand, purchase method reports examining at the pump versus inside transactions and high volume or dollar amount reports for questionable activity.
Additional Benefits of Mobile Apps
In addition to managing your expenses, keeping your fleet card account secure, and monitoring your fleet (vehicles and drivers), mobile apps can help you optimize your routes and find the best fuel prices.
Plan Better Routes
Route planning is crucial in maximizing fuel economy and avoiding delivery delays. With mobile apps and GPS, drivers are alerted about unexpected delays and can view shorter or more efficient routes. When you reduce each vehicle's time on the road, they last longer and loads are on time.
Find Nearby Stations and Fuel Prices
Mobile apps also simplify things for your drivers in a way that benefits your bottom line. With fuel locator apps, drivers can:
Find nearby gas stations
Locate in-network fueling locations
Find the lowest gas and diesel prices
Get the Most Out of Your Fuel Card
It's easy to see how mobile apps help business owners and fleet managers get more from their fleet fuel cards. Consider all the benefits that help ease the burden of accounting, add security and maintain an accurate pulse on vehicles and employees.
To learn more about how fleet cards and mobile apps can enhance your business, visit www.efsllc.com.